"The first social responsibility and professional ethic of media staff should be understanding their role clearly and being a good mouthpiece.
Journalists who think of themselves as professionals, instead of as propaganda workers, are making a fundamental mistake about identity."
                                                                                                                                                                                                                                                                                                         –Hu Zhanfan, President of CCTV
     All news media in the People's Republic of China is state-controlled, with the larger ones (Xinhua, People's Daily, CCTV) reporting directly to the Communist Party's Central Propaganda Department (CPD). The watchdog group, "Reporters without Borders," ranked China 174 out of 179 countries in its 2012 worldwide index of press freedom.  Journalists face harassment and prison terms for violating government censorship rules. Chinese media disseminators usually employ their own monitors to ensure political acceptability of their content.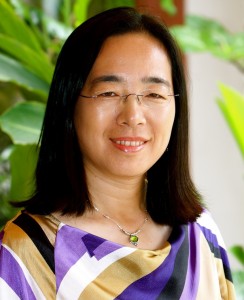 The People's Republic of China (PRC) has roughly 700 credentialed news media representatives United States. The number of U.S. reporters in China is generally less than 20.  The Chinese reporters are, for the most part, government agents who are allowed free rein in the U.S. to fulfill their mission. Their U.S. counterparts in China work for independent news organizations and are routinely harassed, including having their visas denied or delayed, sources beaten and arrested, travel restricted, and their physical safety threatened.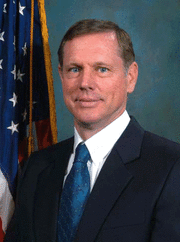 In this program, "Asia in Review" host David Day engages in a fascinating conversation on this sensitive topic with special guest Ms. Hong Jiang, the Deputy Regional Director (for Hawaii) from the independent US-based TV network, New Tang Dynasty Television (NTDTV) and an Associate Professor at University of Hawaii at Manoa; Also joining Ms. Jiang is Mr. Kerry Gershaneck, a former senior US government Public Affairs official who teaches Strategic Communication at Hawaii Pacific University.
     The show focuses on the implications of this news media coverage imbalance and how it plays into the larger "information war" between the US and the PRC that former Secretary of State Clinton alluded to in testimony before Congress.  Ms. Jiang and Mr. Gershaneck address the question of whether this imbalance now gives the PRC a significant advantage in its "Soft Power" and other "influence operations" directed at the U.S. and what the U.S. can begin to do to level the Information playing field with the PRC.