This show is a fascinating, in-depth conversation about the collapse of one of China's key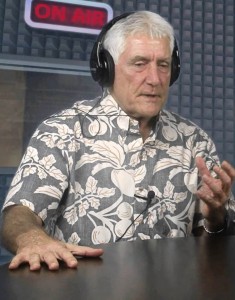 Princelings, Mr. Bo Xi Lai. What is different about this program is that the guest, Mr. Michael Sacharski, is a 3+decade American China Hand who has met and spent time with Mr. Bo on several occasions.
The conversation probes Bo's extraordinary revolutionary pedigree, his rise as a charismatic, anti-corruption mayor of Dalian, moving to other key political positions before his final post as the crime-busting mayor of the huge city of Chongqing. The program includes a conversation about how Mr. Bo departed from the consensus style of the typical senior, Chinese leadership and his political differences with members of the senior leadership.  Interestingly, this discussion includes warnings  to Bo from the Party about his wife, Gu Kai Lai (who is also a Princeling). The conversation includes a discussion of how this trial came about, why the Party is conducting the trial, and the relationship of Mr. Bo's courtroom defiance to his own father's conduct during his persecution by the Red Guards during the Cultural Revolution. This interview with Mr. Sacharski examines the interesting quanxi relationship that exists running from Bo Xi Lai's father, Bo Yi Bo, to Jiang Zemin (Zhang Zemin) to a number of Politboro members, including Xi Jin Ping, and back to Bo Xi Lai, the son.
Hosted by David Day, Mr. Sacharski draws upon his extraordinary meetings with the charismatic Mr. Bo and his knowledge of the history and inner workings of the Party to give the viewer a far more complete picture of this, China's trial of the 21th century. The discussion concludes with a  look towards Mr. Bo's future and the likelihood that his opera is not over…down, but not out.