China Takes a Swing at Corruption, Executing One of Its Al Capones
July 16, 2010 by davidfday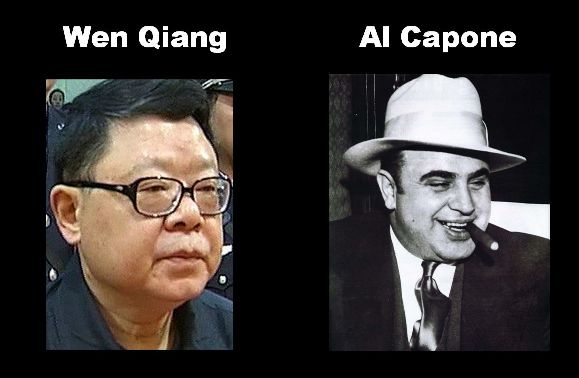 The senior judicial official for the huge metropolis of Chongqing in Southwestern China was executed by lethal injection during the first week of July, 2010. Wen Qiang's indictment, arrest, trial, sentencing and now execution this Spring and early Summer exploded into the public consciousness and media, opening up the dirty underbelly of China's corruption-plagued legal system. Wen was convicted of multiple rapes, protecting underworld gangs & mobsters, bribery and had large unexplained amounts of cash and luxury villas. He was emblematic and symptomatic of big political bosses in the Judiciary and the CCP on the take. His sister-in-law, Xie Caiping, known in Chongqing as "The godmother of organized crime in Chongqing," was sentenced to 18 years for running illegal casinos.
China's corruption has become so rampant that the credibility of the CCP has been called into question. One commentator has noted that if China "wants to maintain the pace of rapid development, there needs to a purge to wipe out all the corrupted officials in the Communist Party."
The Chinese courts are controlled by the Communist Party, and the massive corruption in the judicial system reflects directly upon the Party. With the credibility of the Party at stake, Chongqing's massive anti-corruption crackdown has been led by an ambitious local party chief, Bo Xilai, who initiated a crackdown in Chongqing, arresting several other top judges for graft, including Huang Songyou, formerly vice president of the country's highest court, The Supreme People's Court (earlier this year, Huang received a life sentence for bribery and embezzlement).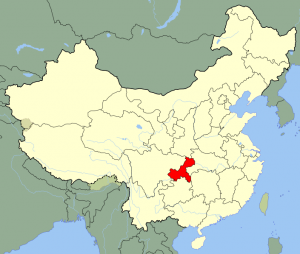 The Chongqing anti-corruption crackdown has not only resulted in the execution of Wen Qiang, the former Director of the Chongqing Justice Bureau, but also to the prosecution of 90 other local officials. Of that number, interestingly, 42 were found guilty of sheltering mafia-like criminal gangs just like their big boss, Mr. Wen Qiang.
An intense, sustained anti-corruption effort over a generation or two (perhaps more) will be required for China to significantly curtail its endemic and systemic corruption problems. It remains to be seen whether the Wen Qiang execution will mark the beginning of that quest or whether it is eyewash.
For a short preview of a televised program on this topic, click on this picture.