Posted by DavidDay on Jan 4, 2014 in Blog, China, Critical National / Regional Security Issues, Foreign Policy/Geopolitics, Korean Peninsula, Military, North Korea, North Korea, North Korea, North Korea, North Korea, Northeast Asia, Northeast Asia, Nuclear/uranium enrichment, Our Media, Regional Security/Flashpoints, Regional Security/Flashpoints, WMD/Chemical Weapons | 0 comments
 The execution of the No. 2 leader in North Korea, Kim Jong Un's Uncle Jang Song Taek, was beyond brutal–savage by any account. At the time that this broadcast was made, it was believed that Jang's execution was by machine gunning him down while tied to a stake (this was the fate of Kim Jong Un's former girlfriend). Some hours after the show was taped, we learned of an even more savage execution from the Singapore Straits Times (http://www.straitstimes.com/the-big-story/asia-report/china/story/jangs-execution-bodes-ill-china-20131224 )
"According to the report, unlike previous executions of political prisoners which were carried out by firing squads with machine guns, Jang was stripped naked and thrown into a cage, along with his five closest aides. Then 120 hounds, starved for three days, were allowed to prey on them until they were completely eaten up. This is called "quan jue", or execution by dogs.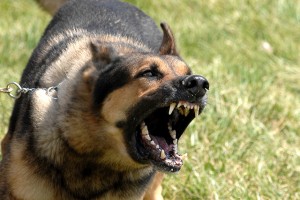 The report said the entire process lasted for an hour, with Mr Kim Jong Un, the supreme leader in North Korea, supervising it along with 300 senior officials.
The horrifying report vividly depicted the brutality of the young North Korean leader. The fact that it appeared in a Beijing- controlled newspaper showed that China no longer cares about its relations with the Kim regime."
It is hard to imagine such savagery which puts it on a scale rivaled perhaps only by Pol Pot's genocide, the Holocaust, and others of similar ilk. Whether or not the report is true, we shall have to wait and see but whether Jang was e executed by machine gun or by dogs, the result is the same–the former is less sensational.*

Jang's execution means what for North Korea? Was there, in reality, a coup d'état or an attemped one?  Was the Jang execution a good or bad? Was it necessary?  
The North Korea policy wonks and observers are all over the map as to why this has happened and what it means for the future of the Hermit Kingdom. We turned to the fascinating perspective of an American who has recently returned from yet another trip to North Korea to understand what is actually going on on the ground. Patrick Border is an American citizen diplomat and veteran Hawaii North Korea traveler. We had an unusual conversation with Mr. Border as to the real "why" behind recent events in North Korea (Kenneth Bae, Merrill Newman and Dennis Rodman's NBA exhibition game tryouts) and, in particular, Uncle Jang's execution and its future implications.  
During this interview, Mr. Border discusses the armed conflict within North Korea between the respective factions of economic reformer Jang and the North Korean military, with officers of military being killed. He talks about the instability of the Regime, the "overreaching" that Jang's execution signals as well as the potential for steps towards a "People's Power" tipping point in North Korea. Mr. Border emphasizes that Jang was North Korea's point man for its relations with China and that relationship is now bitterly shattered and he reveals just what he has seen in Pyongyang that proves this. He left us with the ominous perspective that North Korean Regime is now isolated–even more than ever with its old mentor and protector, China, shut out–and that the shabby facade that the Regime holds up to the global community is crumbling, its dirty linen has been aired like never before, and there are now clear factions in North Korea with people forced to choose sides.
____________
* On this particular point, you might be interested in a related piece on this website called, "Execution by dogs or machine guns: 'What difference does it make?'" here. 
Read More