Posted by DavidDay on Dec 21, 2011 in Articles, Blog, Myanmar/Burma, Myanmar/Burma, North Korea, North Korea, South Korea, South Korea, Vietnam, Vietnam | 0 comments
Immediately following the death of Kim Jong Il, the U.S. and South Korean military forces went on alert simultaneously. This is the natural reflex on the tactical side to the perceived new instability on the Korean peninsula occasioned by the leadership transition in Pyongyang. This is a good, careful approach. There is, however, a strategic side to the Korean situation that also needs attention as well.
Setting aside the dark, doomsday potential for a collapse of the Regime in Pyongyang for a different discussion, what about the strategy for a hopeful future for North Korea? When the timing has been right, have we not seen former Communist regimes reinvent themselves and emerge with a hybrid of economic reforms that have worked reasonably well? Both China and Vietnam have moved successfully in direction economic liberalization and reform. Is there any hope for North Korea at all?
In the past, it was often thought that North Korea's Stalinist family dynasty and autocratic rule differed too much from the Communist Party oligarchies like that in Hanoi to allow a "Doi Moi"-like economic liberalization, such as we have seen in Vietnam, to take place. The current reality on the ground in North Korea is that Kim Jong Un is a young, likely more- impressionable leader with an unconsolidated power base. We need to remember that his Father had two decades to consolidate his own position and young Jong Un has barely had 2 years, if that. This all means that, notwithstanding his promotion this past September to a 4-star General (begrudgingly accepted in the Confucian military hierarchy by his fellow octogenarian 4-stars), Jong Un has a fragmented power base. His ability to lead and rule will require much more consensus-building and therein is the strategic opportunity for change.
Moving beyond the stumbling blocks of denuclearization on the peninsula, this change could necessarily include economic reforms which could be reinforced and encouraged by humanitarian assistance, sanction modification (following the Myanmar approach), and, in due course, economic assistance. This is the "Vietnam Model." The key piece of this puzzle requires both technocrats and reform-minded leadership within the DPRK.
In Vietnam's case, Hanoi, in the mid-1980′s had the benefit of a few brilliant economists who had a hand in the construction of the Party's 1986 "Doi Moi" economic platform. The key architect was Dr. Nguyen Xuan Oanh, who came out of retirement as a former capitalist central banker under the defeated South Vietnamese regime and managed to turned himself into the Communist party's favorite economist. I knew Dr. Oanh, a Harvard-educated economist. He was even South Vietnam's Prime Minister for a few turbulent months in the coup-ridden 1960s. Somehow, after the fall of Saigon and eight months of house arrest, Oanh managed to persuade the communists that he was a technocrat and a patriot who had stayed on to serve his country. Rehabilitation allowed Oanh to become the architect of Vietnam's "Doi Moi" economic reform platform in 1986. However, it was the combination of his education and prior government leadership that gave Dr. Oanh the political firepower with the Communist Party in Hanoi to listen and follow his direction for the future of the country.
So where is North Korea's Dr. Oanh? This is the interesting piece of the puzzle that is difficult to see at this juncture. While it is early for North Korea's own "Dr. Oanh" to emerge, the seeds for a Oanh-type economic reform leadership or expertise in North Korea already exist in the form of 2 groups: (1) during the 1990′s and prior, a number of North Korean elites were educated in economics in Australian universities before Australia shut down its North Korean visa program; and (2) there are a number of young, North Korean refugees that are currently studying economics in Seoul, the U.S. and the U.K., who are preparing themselves to assist in the North Korean "Doi Moi" in the future.
This "Vietnam Model" is a strategy that both Washington and Seoul need to encourage. It may well be North Korea's only hope.
Read More
Posted by DavidDay on Aug 27, 2011 in Blog, China, China, Energy, Japan, Japan, North Korea, North Korea, Russia, Russia, South Korea, South Korea | 0 comments
The Negotiations Master—Kim Jong Il still has it
By David Day

Over the past year, we have watched the Dear Leader's private train slide into China on several occasions with educated speculation that he was paving the way for a baton hand-off in Pyongyang to Kim Jong Eun. There was a need, it was argued, for Beijing to bless the heir apparent. Some of these China visits included factory tours, fueling the speculation that the Kim Regime was preparing to "open up" and was ready now for some type of economic liberalization. These visits were followed by, more recently, announcements of large China-fueled infrastructure projects just inside the North Korean border.
Kim Jong Il's current trip to Russia was not just to provide a change of scenery or demonstrate that there are places he can visit other than the PRC. Despite his age and frail health, the Dear Leader still retains his tactical genius. The Russian trip suggests the timing and the key trump card that Kim Jong Il may soon play—the Trans- Siberia/Korean pipeline.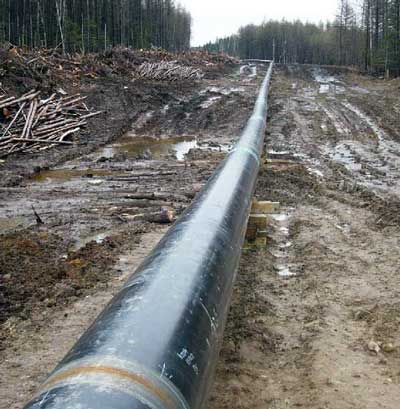 Russia and South Korea have already entered into a MOU for a huge US$90 billion deal between Russia's Gazprom and South Korea's state-owned KoGas. The latter, the world's largest single buyer of natural gas, will take 10 billion cubic meters annually for 30 years – via a pipeline to be built across North Korea. The sticking point in this enormous energy deal is, of course, North Korea. This week, North Korea also inked the same accord.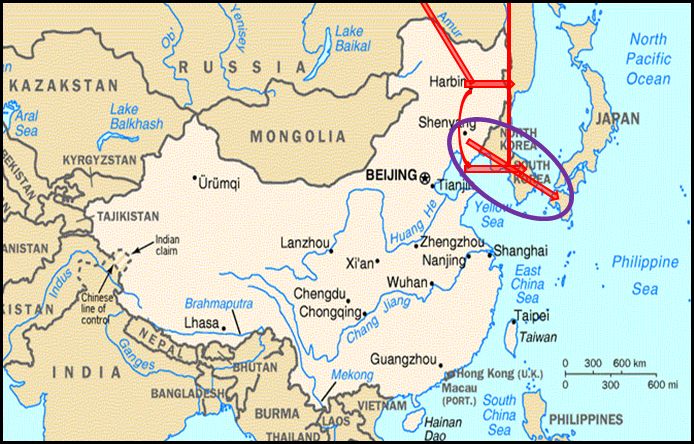 The tactical genius of Kim Jong Il is now beginning to surface.  2012 is a Presidential election year in South Korea and President Lee Myung-bak, an uncomfortable hard-liner for the North, is now on his way out. 2012 is also the magical, propagandized, "Mighty and Prosperous Nation" year (the 100th anniversary of the birth of the Great Leader, Kim Il Sung, the 70th birthday of the Dear Leader, Kim Jong Il, and the 30th birthday (give or take) of the heir apparent, "Brilliant Comrade," Kim Jong Eun—the 100, 70, 30 numbers are significant in the North Korean culture).
There is one other piece to this puzzle and that is Japan. Fukushima and Japan's nuclear domino shutdowns/decommissionings have left certain parts the country desperately short of energy. This Summer, Tokyo Electric has been able to manage as a result of drastic austerity measures. In the reasonably short term future, Japan will find it impossible to fill its resulting power gap with renewables. Natural gas and coal are the only practical alternatives, with the cleaner, natural gas being the preferred choice. Russian natural gas piped to Busan, South Korea is going to open up critical and easier access for Japan.
As for the tactical genius, Kim can balance China's growing influence on North Korea with both Russian and South Korean financial influence in the form of a mixture of pipeline lease rent and energy which the North Korean grid sorely needs. A deal to move forward with a pipeline has the added bonus of fitting squarely with the needs of the Pyongyang "Mighty and Prosperous Nation" propaganda machine to have something significant to announce for 2012.
A key issue which Russia and South Korea will undoubtedly have to be concerned with is the pipeline "valve" question (see, the North Korean shutdown of the Mt. Geumgang resort as an example).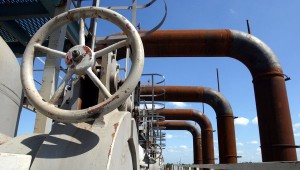 Perhaps the economics will force the valve to remain open, but they need to be prepared that Pyongyang will be maneuvering to retain control. Yet another flash of Kim Jong Il's tactical genius is in the works.
Read More