Posted by DavidDay on Aug 19, 2013 in Articles, Blog, China, Foreign Policy/Geopolitics, International Business, Korean Peninsula, North Korea, North Korea, North Korea, Northeast Asia, Regional Security/Flashpoints, Russia, South Korea, South Korea, South Korea | 0 comments
May 31, 2009 by davidfday
This is what the real Six Party Talks looked like.
The recent nuclear and missile tests combined with threats bandied about by Pyongyang present an ominous, threatening view of attention-grabbing brinksmanship. It is worrisome, to be sure. Negotiations to handle North Korea, or get them back to the table at least, will be a new and different challenge for Special Envoy, Stephen Bosworth, who is no stranger to difficult negotiations—after all, as the America Ambassador in Manila in 1986, he was one of the principal players in successfully negotiating the Marcoses out of Malacanang Palace and eventually out of the country. Remember, the Philippine situation in the mid-1980's was still a very touchy matter. There were a million people exposed in the streets sandwiched between the armed forces of Juan Ponce Enrile and General Ver. North Korea will be an entirely different ballgame for many reasons.
To be sure, there will be plenty of commentary about North Korea, its threats, and the destabilizing prospect it exhibits for Northeast Asia.
One thing is for sure. Beyond the nuclear tests, bellicose threats and serious potential for a regime implosion with its humanitarian crisis to follow, there are prospects for a stabilized and developing future for the country out over the horizon. We never hear much about this possibility. It is just that very few people focus on the opportunities that are coming as the country eventually stabilizes and begins to open up.
DHL is.
Given the current deteriorating health of the Dear Leader, we are now entering the transition period for the regime.
Read More
Posted by DavidDay on Aug 27, 2011 in Articles, Blog, China, China, China, Energy, Energy, Foreign Policy/Geopolitics, International Business, Japan, Japan, Korean Peninsula, North Korea, North Korea, North Korea, Northeast Asia, Oil & Gas, Resource management/Extraction, Russia, Russia, South Korea, South Korea, South Korea | 0 comments
The Negotiations Master—Kim Jong Il still has it
By David Day

Over the past year, we have watched the Dear Leader's private train slide into China on several occasions with educated speculation that he was paving the way for a baton hand-off in Pyongyang to Kim Jong Eun. There was a need, it was argued, for Beijing to bless the heir apparent. Some of these China visits included factory tours, fueling the speculation that the Kim Regime was preparing to "open up" and was ready now for some type of economic liberalization. These visits were followed by, more recently, announcements of large China-fueled infrastructure projects just inside the North Korean border.
Kim Jong Il's current trip to Russia was not just to provide a change of scenery or demonstrate that there are places he can visit other than the PRC. Despite his age and frail health, the Dear Leader still retains his tactical genius. The Russian trip suggests the timing and the key trump card that Kim Jong Il may soon play—the Trans- Siberia/Korean pipeline.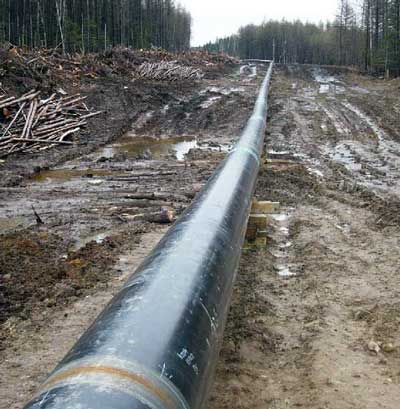 Russia and South Korea have already entered into a MOU for a huge US$90 billion deal between Russia's Gazprom and South Korea's state-owned KoGas. The latter, the world's largest single buyer of natural gas, will take 10 billion cubic meters annually for 30 years – via a pipeline to be built across North Korea. The sticking point in this enormous energy deal is, of course, North Korea. This week, North Korea also inked the same accord.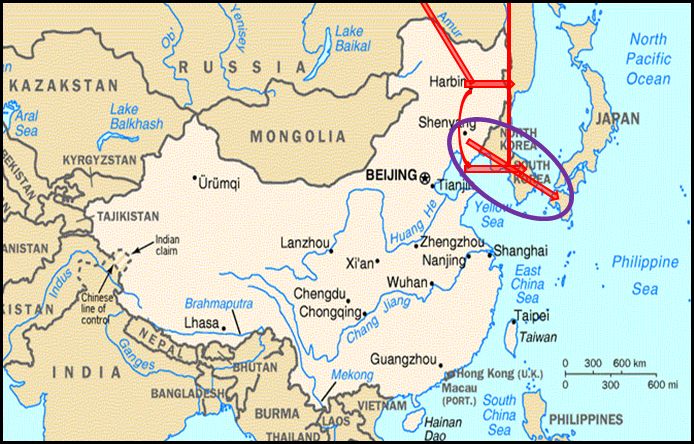 The tactical genius of Kim Jong Il is now beginning to surface.  2012 is a Presidential election year in South Korea and President Lee Myung-bak, an uncomfortable hard-liner for the North, is now on his way out. 2012 is also the magical, propagandized, "Mighty and Prosperous Nation" year (the 100th anniversary of the birth of the Great Leader, Kim Il Sung, the 70th birthday of the Dear Leader, Kim Jong Il, and the 30th birthday (give or take) of the heir apparent, "Brilliant Comrade," Kim Jong Eun—the 100, 70, 30 numbers are significant in the North Korean culture).
There is one other piece to this puzzle and that is Japan. Fukushima and Japan's nuclear domino shutdowns/decommissionings have left certain parts the country desperately short of energy. This Summer, Tokyo Electric has been able to manage as a result of drastic austerity measures. In the reasonably short term future, Japan will find it impossible to fill its resulting power gap with renewables. Natural gas and coal are the only practical alternatives, with the cleaner, natural gas being the preferred choice. Russian natural gas piped to Busan, South Korea is going to open up critical and easier access for Japan.
As for the tactical genius, Kim can balance China's growing influence on North Korea with both Russian and South Korean financial influence in the form of a mixture of pipeline lease rent and energy which the North Korean grid sorely needs. A deal to move forward with a pipeline has the added bonus of fitting squarely with the needs of the Pyongyang "Mighty and Prosperous Nation" propaganda machine to have something significant to announce for 2012.
A key issue which Russia and South Korea will undoubtedly have to be concerned with is the pipeline "valve" question (see, the North Korean shutdown of the Mt. Geumgang resort as an example).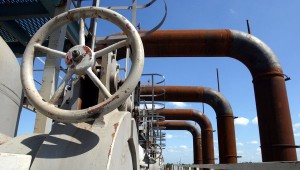 Perhaps the economics will force the valve to remain open, but they need to be prepared that Pyongyang will be maneuvering to retain control. Yet another flash of Kim Jong Il's tactical genius is in the works.
Read More