Organizations
Highlighted here are some of the non-profit organizations that we work with and devote time to.
Global Risk Mitigation Foundation
The Global Risk Mitigation Foundation is a 501(c)3 nonprofit that enhances and protects all stages of international and d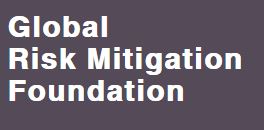 omestic projects and organizations by assessing viability and feasibility, together with associated country and regional risks. It utilizes global experts in widely diverse fields providing comprehensive risk analyses and risk management: sensitive technology, anti-corruption, geopolitics, organized crime, counter-terroris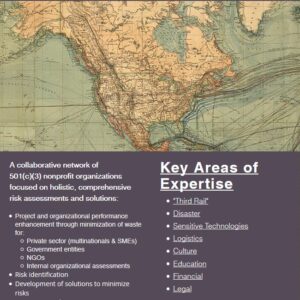 m, legal, education, cultural, construction, disaster, logistics/sustainment, and financial integrity.
Mr. David Day serves as the Foundation's Chairman and Dr. Elizabeth Chan is its CEO.
The National District Export Council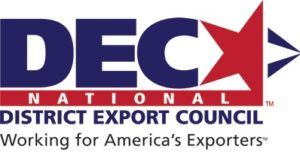 Following his nearly decade-long work with the export and business development work of the Hawaii Pacific Export Council, Mr. Day was elected in 2017 to represent the Pacific South Region of the United States (Southern California, Nevada, Arizona, Hawaii, Guam, and the Pacific Islands including the Commonwealth of the Northern Marianas) on the Steering Committee of the National District Export Council, working closely with the U.S. Department of Commerce.
 The Hawaii Indonesia Chamber of Commerce
David Day is a founding Director and the Chairman of the Board of Directors of the Hawaii Indonesia Chamber of Commerce in Honolulu, Hawaii.

The Chamber (HICHAM) is focused on the development of trade between Indonesian investors and firms and the Hawaii business community.
Pacific Forum, CSIS

 Based in Honolulu, Hawaii, the Pacific Forum CSIS is a nonprofit, private, foreign policy research institute that operates as the Asia Pacific arm of the Center for Strategic and International Studies of Washington, D.C.
Mr. Day has hosted and moderated  Pacific Forum's live radio broadcast, "Issues & Insights," and conducted trainings for its Fellows and Young Leaders.
Hawaii Pacific Export Council
Mr. Day is the former Vice Chairman, and a current Director and a member of the Executive Committee of the Hawaii Pacific Export Council.
The Hawaii Pacific Export Council, (DEC) is a non-profit organization of local leaders and experienced international business professionals who provide assistance to local businesses expanding in international markets. Council members are appointed by the U.S. Department of Commerce and work with the U.S. Commercial Service and Hawaii Export Assistance Center as follows:
• Mentor local businesses
• Identify export financing sources
• Sponsor programs to create export awareness in the community
• Identify issues that impact export trade
• Encourage international trade education
• Build local export assistance partnerships
• Work through organizations such as SCORE and SBA
ThinkTech Hawaii

ThinkTech Hawaii is a 501 c3 foundation which creates and disseminates television & radio shows, business seminars, conferences and videos of events and news makers relating to technology and globalism in Hawaii. David Day was a Founding  Director of this nonprofit and frequently  has hosted many of its programs on international business, foreign policy, national security and geopolitics.